Latest blog posts
The website
Spiritual Study is for everybody, from the highest expert academics and gurus to the most inexpert people who have no idea, or have just confusion, about what spirituality is, how to approach, experience, cultivate it; it is even for those who are looking just for friendship as a primary, easy and direct experience, or those who have a hermit spirit and want to find good material to meditate, be nourished and progress in their walk.
A specific characteristic of Spiritual Study is that we face critical thinking, which is, we like to consider all the time multiple and opposing perspectives. Some people think that criticism is an obstacle to the spontaneity that is typical of spirituality. Well, this is already a criticism! Criticism does not come just from reasoning, reflecting, analyzing; a lot of important criticism comes exactly from claiming the importance of experience, emotions, body, feelings, spontaneity. Here we love to take into consideration this kind of criticism, as well as any other kind of criticism and different perspectives.
Spiritual Study means primarily study and experience of spirituality as such, that is, in the most general perspective that embraces all together all kinds of spirituality, especially including secular, atheistic, agnostic, skeptic, materialistic, "spiritual but not religious" spiritualities; secondarily, we consider, in detail and specifically, the perspective of any particular spirituality as well. You can find an in depth study of the definition of spirituality in my academic article What is spirituality?
Spiritual Study is study of spirituality involving not only our mind and intelligence, but our whole life, emotions, body, experiences: it is cultivation of a spiritual experience, indirect connections, awareness of our self, art of living and building a lifestyle. This website is an instrument to make a spiritual experience existing and shared. It is aimed to be, as much as possible, the highest quality comprehensive portal to spirituality. You can use any part of it, and especially the course, as a ready instrument to practice meditation, nourishment, the pleasure of practicing the art of Spiritual Study. It is an instrument to cultivate and listen to the memory of spirituality carrying out its history in conjunction with the history of the world and our personal history.
Here you can find:
The logo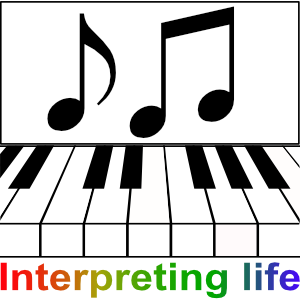 The logo of the website is a piano with a score, meaning that we interpret and play life like a musician interprets and plays a music score. I like the image of those who play a pipe organ in a monastery, often in a soft, dark light, that makes me think of the secret of the soul, where our inner experiences happen. We can also think of spirituality as "playing us", that is, inspiring us, our life, decisions and creativity, the same way the organ player is, in a sense, played by the music they are playing. You can see in this video an example of what I am talking about:

Angelo Cannata

(Modica, 19 February 1964) is a researcher in spirituality and a biblical scholar. He is keen on Gianni Vattimo's "weak thought". In 1991 he obtained a degree in Biblical Theology at the Pontifical Gregorian University and was ordained a priest in the Catholic Church. Until 2013 he divided his commitments between teaching the Sacred Scripture in some theological institutions and the parish ministry. In 2013 he published the book Walking, available for free in this website, where his thought is presented; the book is an introduction to philosophy aimed to highlight an anti-metaphysical perspective and as a life instrument. The same year he left priesthood, then the Catholic faith and finally his faith in God. These choices have been caused by a perception of increasingly clear incompatibility between anti-metaphysics and dogmatism of the Church first, critical thinking and the problem of theodicy later. He does not find possible to profess a faith in a God who is by definition good and omnipotent, and at the same time to maintain a living memory of his absence in front of evil in the world.